Suits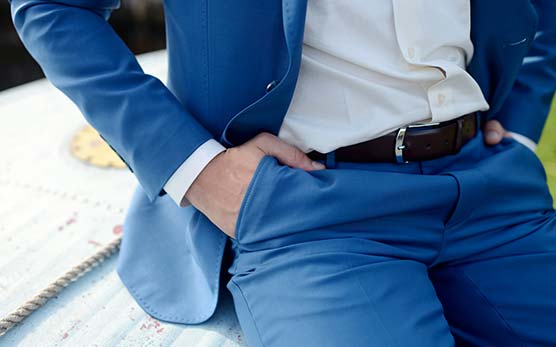 Suits
Suits are made in a variety of fabrics, but most commonly from wool. These fabrics all have different weights and feel, and therefore require expert dry cleaning care in order to preserve the tailored shape of the suit, and prolong the quality of the fabric. If your suit contains polyester, rayon, or any other synthetic fabric it should be dry cleaned more often. It's a good idea to dry clean all suit separates (jacket/vest/pants, blazer/skirt) together so the fabric of the complete suit will wear the same over time.
Eldorado Cleaners takes pride in inspecting every detail of your suit after it's been cleaned, to ensure it is in top condition. Every suit is carefully pressed and hung on suit hangers that will further assist in retaining the custom shape of your suit.
When you are in need of alterations, or have a suit that needs repair, our professional tailors are on-site to assist you. Need your suit cleaned today? Ask for our same-day service dry cleaning!